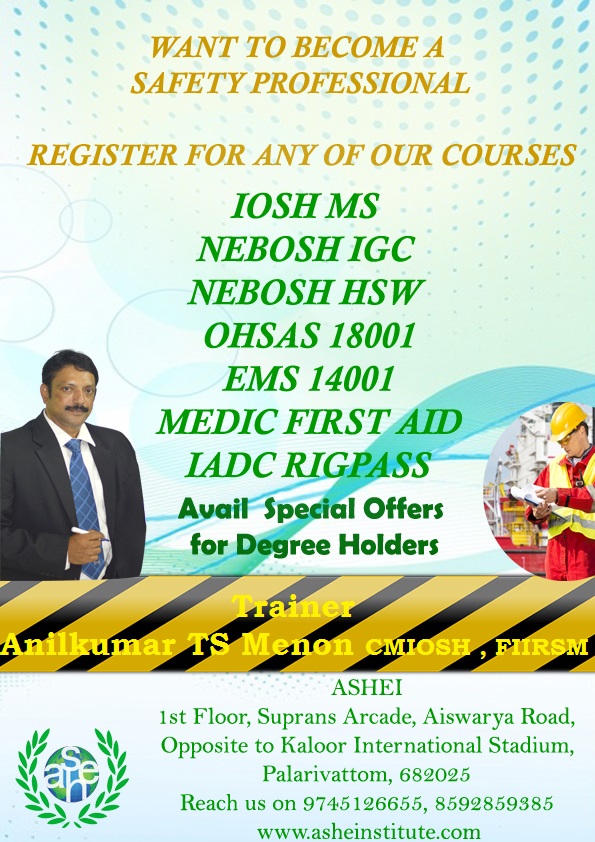 BSC Level 6 IDIP-OSH at Kochi! 

International Health and Safety Training From Qualified tutors at ASHEI… 
https://www.facebook.com/events/119608495574766/
Get yourself upgraded with ISO 45001!!!!
Lead Auditor Course @ ASHEI Kochi. (Migration from OHSAS)
Tentative date of course commencement on 25th May 2018.
Call us for migration Auditor training for Existing OHSAS 18001 LA. 
Lead Tutor Anil Menon CMIOSH FIIRSM OSHCR.

Contact: 9447609617, 8606108800
https://www.facebook.com/events/126414091483901/
Posted in :
HSE Course at Kochi
,
New Packages & Offers