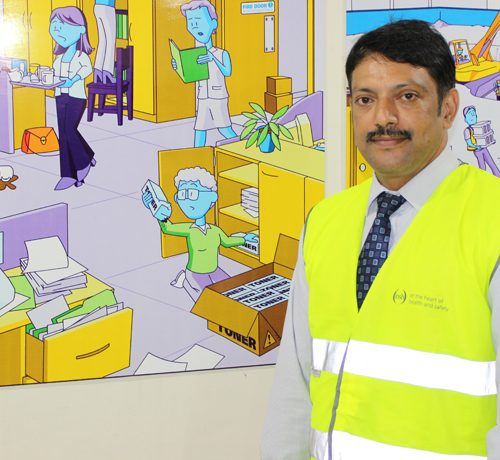 Anilkumar TS Menon
FIIRSM, CMIOSH, OSHCR
HSE Professional and consultant with more than 35 years of experience which include Naval Aviation, Fire fighting and fire prevention, Rescue operations, FDS & FPS testing and servicing, Safety and fire prevention in smelter industry, construction safety management of Airport site operations, Elevator HSE Management, HSE Training and Audit.
Commenced career in 1985 from Indian Naval aviation (IN), retired in 2000 and joined Dubai Aluminium company (UAE) Fire department. Further mobilised to Dubai Airport project in Murray Roberts contracting company and then ThyssenKrupp Elevator LLC at same site. Became full HSE Trainer from 2010.
Founder of ASHEI at Kochi, has delivered different HSE programme through out India and abroad. Associated with leading training providers in India and UK. Was and approved trainer for Sheilds (UK) for India operations. OSHC Registered (OSHCR UK), Chartered Member of Institution of Occupational Safety and Health (UK), Fellow member of International institute for risk and safety Management (UK)
Trainer with approval for training for British safety council Diploma (Level 6), Nebosh IGC, ISO Lead Auditor programmes, ISO 45001:2018, ISO 14001:2015, ISO 9001 : 2015. Trained more than 2000 students from 2008 till to date. In addition approved from IADC for IADC Rigpass training and Medic First Aid (USA). Has conducted Safety audit and Lead Auditor training under different IRCA approved providers in India, Presently deliver training only in Kochi as Lead Tutor at ASHEI, Kochi, India.