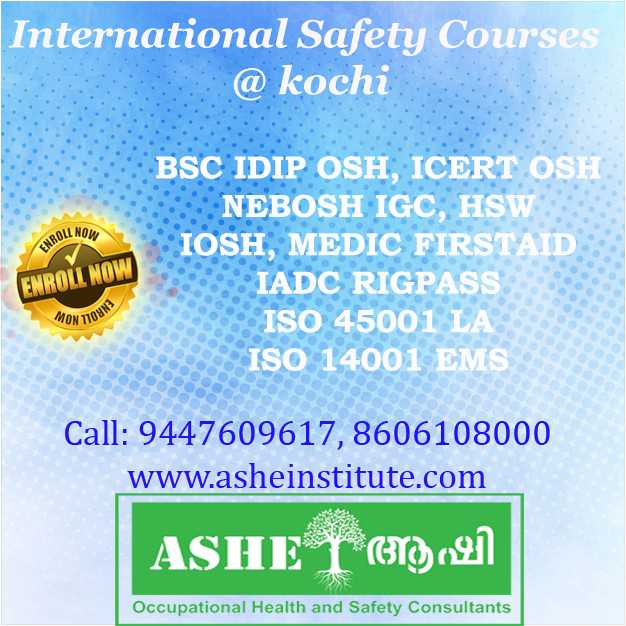 HSE MANAGER VACANCY UAE
Bio-Safety Specialist at Qatar
Urgent Vacancy at Biomedical Research Center!
As received on 15th October 2018.
Post:
Bio-Safety Specialist
ONLY WITH GENUINE QUALIFICATION AND EXPERIENCE NEED TO APPLY
Bio-Safety Specialist Qualications:
Firstly Bachelor's degree in Microbiology or Bio medical Sciences. Further more at least 3 years of laboratory experience directly related to the duties and responsibilities specified. Also Safety qualifications also prefered

Also  Master's degree in bio medical sciences may be substituted for up to 2 years of laboratory experience.
lastly Proficiency in Arabic and English, both written and verbal.
Provides professional assistance in monitoring and coordinating campus-wide biosafety program. Another to include risk-based laboratory inspections, accident investigations, in addition to record keeping. Assesses University facilities to determine suitability for use in potentially hazardous biomedical research operations, and advises professional and technical staff regarding biosafety practices, procedures, and regulatory requirements.
IOSH MANAGING SAFELY Version 5.0 @ ASHEI 
IOSH MANAGING SAFELY
The Institution of Occupational Safety and Health (IOSH) is a British organization for health and safety professionals.
The IOSH Managing Safely Certificate Course focuses on specially training the managers.
And supervisors of any organization.
The course helps them comprehend and adopt high standard occupational health and safety principles.
Practices in their particular work culture. In order to do the course call us.
Designed for managers and supervisors in any sector and in any country.
Certainly it Provides the knowledge and tools required to manage safely.
Peace of mind from training that's designed and quality-controlled by us
Flexibility of delivery that suits your business.
Because of this course being UK certification, it is Internationally recognized and respected certification.
Efficient and effective learning – health, safety and environmental basics covered in a single program me
Memorable and thought-provoking facts and case studies.
Modules backed by clear examples and recognizable scenarios.
Summaries to reinforce key points
Checklists and materials supplied for subsequent use in the workplace.
Interactive quiz and discussions
Practical exercise based on the operations of a real business.
Successful delegates awarded a Managing Safely certificate.

Top 5 business benefits

Greater productivity – fewer hours lost to sickness and accidents.
Improved organisation-wide safety awareness culture and appreciation of safety measures.
Active staff involvement to improve the workplace.
Internationally recognized certification for managers and supervisors. Because of this course recognition it is advised to do this course
Top 5 delegate benefits

Ensures you can assess and control risks and hazards.
4 Days course
ASHEI
An ISO 9001:2008 Certified – Environment Health and Safety Training Institute 
IOSH|NEBOSH|BSC|MFA|OHSAS|IADC Rigpass. Accredited center @ Kochi
First Floor, Suprans Arcade, Aishwarya Road,
Opposite to Kaloor International Stadium. Palarivattom(PO), Ernakulam – 682 025
Phone : 0091 484 2343590
Mob : 91 94 476096 17, 85 928593 85
Email : info@asheinstitute.com, ashei.neena@gmail.com
Web : www.asheinstitute.com